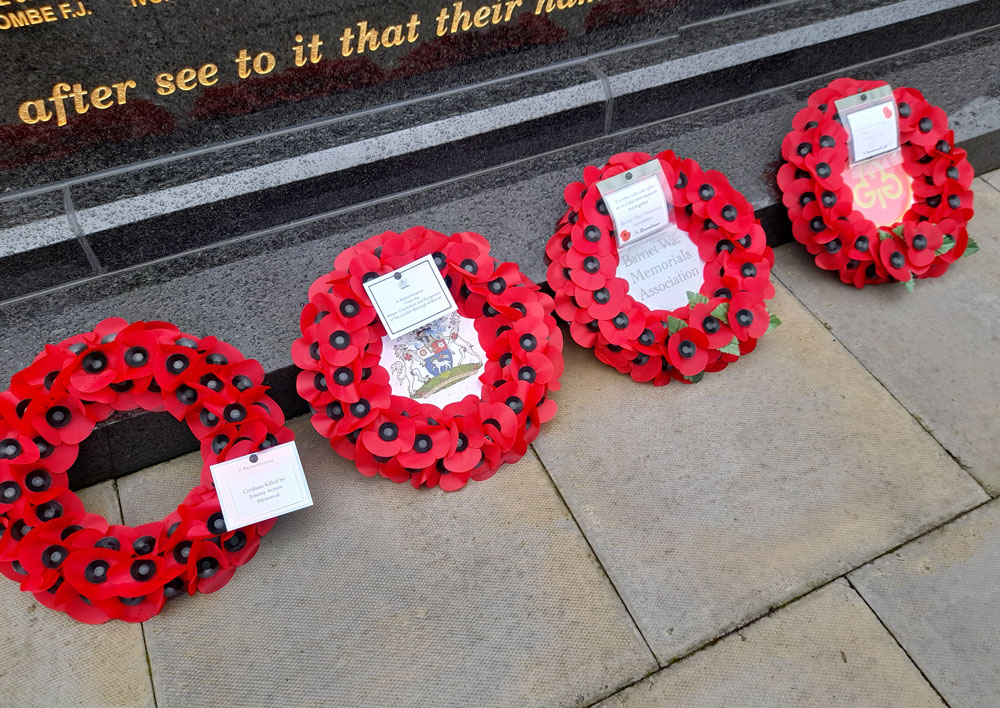 Barnet War Memorial Association
Service of Remembrance
at Finchley Memorial Hospital 2023
For the last few years, it has been the custom of the Association to hold a short remembrance service at Finchley Memorial Hospital on the Friday nearest to Armistice Day. This year, that was Friday 10th November.
Shortly after 10.30 am, Association members, guests and members of the public congregated in the main reception area of the hospital to hold a service of remembrance next to the original memorial plaque.
The service was led by Reverend Francesco Aresco, Curate of St Mary-at-Finchley Church. After the service a wreath was laid by Representative Deputy Lieutenant Martin Russell on behalf of the Lord-Lieutenant.
The assembly retired to the recently dedicated War Memorial in the grounds of the hospital where Rabbi Rebecca Birk of Finchley Reform Synagogue recited a memorial prayer and Psalm 121.
There followed further wreath laying by the Deputy Mayor of Barnet, Cllr Tony Vourou, Mr Michael Crick on behalf of the Association, and others.
All images courtesy of Gerald Alterman and are Copyright of the BWMA.