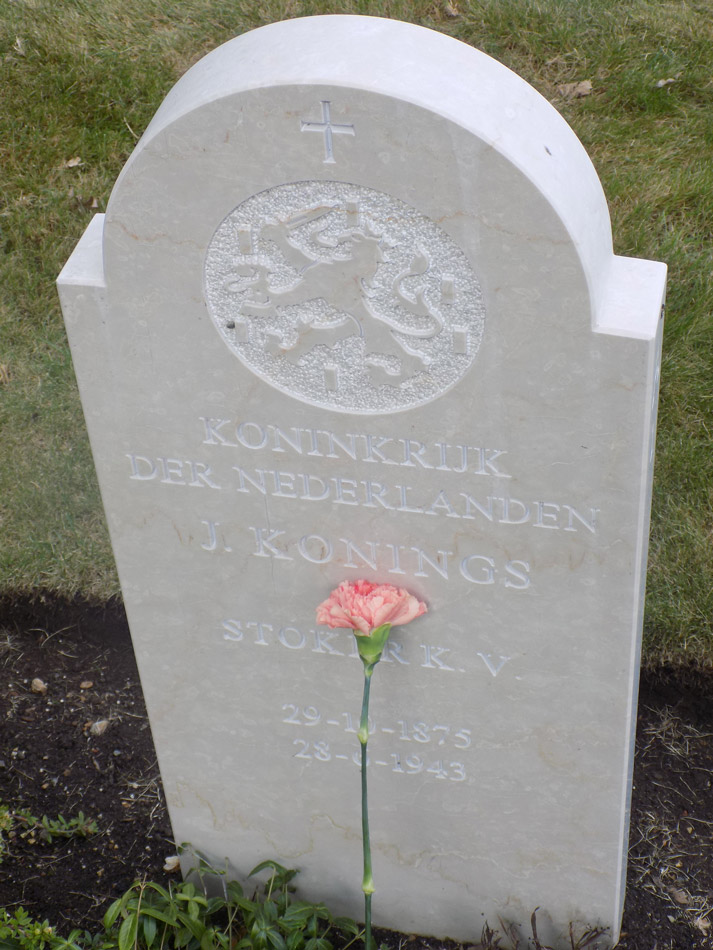 Dutch War Graves Service 2023
On Friday 18th September 2023, a day when the weather could not make up its mind whether to shine or to soak us, children from five local schools gave up their lunch break to pay their respects to 254 Dutch war dead buried in the Dutch Garden of Remembrance in Westminster Cemetery, Mill Hill. So that the children did not go hungry, packed lunches were provided by the Dutch Embassy.
Proceedings started with a talk by representatives of the Commonwealth War Graves Commission explaining how they look after the graves of British and Commonwealth war dead in various parts of the world and why there were so many Dutch graves in Mill Hill. Pictures and a short biography were then given to the schoolchildren for them to find the graves and to research and get to know the person concerned.
At 2 pm, with the Dutch and British flags at half-mast the service of remembrance began with the playing of the last post by a pupil from Belmont School. The service was conducted by Rev Josh Kane of Mill Hill East Free Church in the presence of Lt Col Richard Piso, Military Attaché of the Netherlands Embassy, who gave a short and interesting speech.
Also present at the ceremony were the Representative Deputy Lieutenant for Barnet Martin Russell, members of Barnet War Memorials Association and leaders of the local scout groups some of whom had just returned from camping in Holland, amongst others.
During the service the children laid orange carnations at the foot of each grave, after which two pupils gave short readings in a very clear and mature way.
The service was concluded with the playing of Reveille and the national anthems of both countries.
This was the third event organised by former Councillor Sury Khatri to match the compliment paid, since the Second World War, by Dutch schoolchildren at the graves of British war dead in Holland.
All images courtesy of Gerald Alterman and are Copyright of the BWMA.
See the full gallery below.