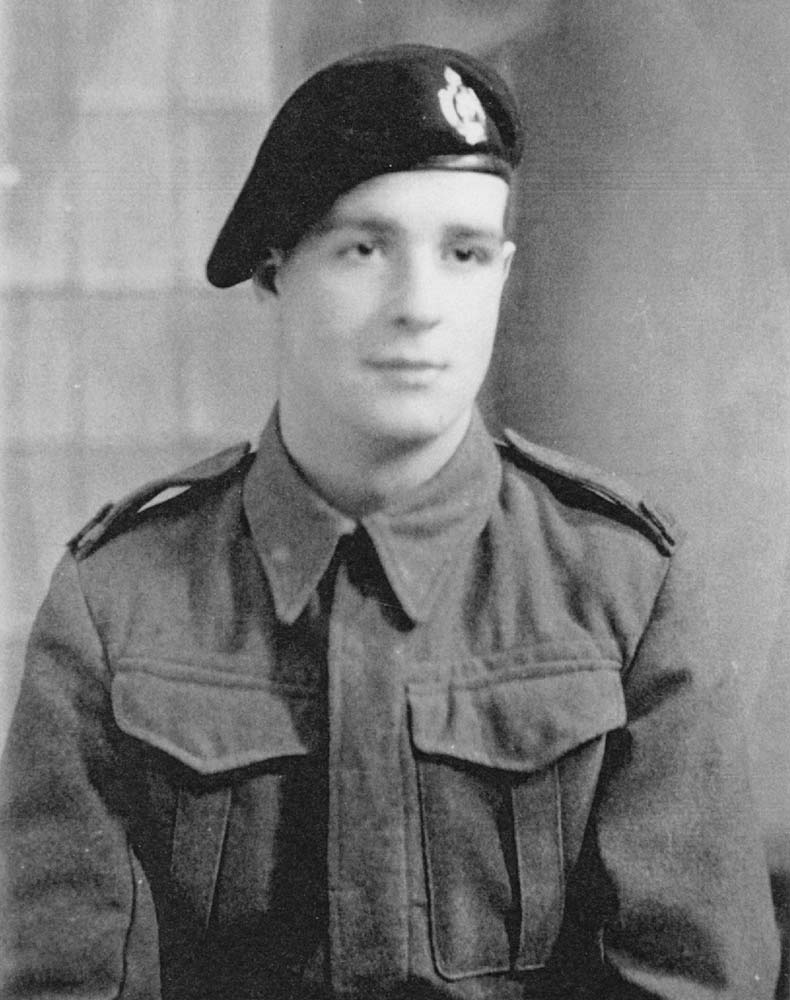 June Hulbert's Story
My brother, Walter James Walters, pictured above in his army portrait, of 9 Walmington Fold, Woodside Park was killed on the second day of the D Day landing on 7 June 1944. He was just 20 years old.

He was a Trooper in the Royal Armoured Corps 4th/7th Royal Dragoon Guards (below) and is remembered on Panel 2 of the Bayeux Memorial in France.

Our parents died in their sixties having never seen their son's name on a local War Memorial.

It is devastating to lose a young man whether son, father or husband and being unable to say goodbye only makes it more difficult to bear. There were no funerals for those lost overseas, no repatriation. Their name was all that they had left. I moved from Woodside Park to Norfolk over 30 years ago and still mourn the loss of my brother.

On Remembrance Sundays, villages commemorate and remember those killed in conflict and the names of the lost ones inscribed on local War Memorials from both World Wars are read out.

I remember how poignant it is to know that my brother's name does not appear on his local War Memorial and his name is not being read out in commemoration in Finchley because we still do not have a Finchley War Memorial.

So, I go from village to village reading the names; they are all there for their loved ones to honour and commemorate. But not for my brother.
As a tribute to her parents, June has made a very generous donation towards the construction of a War Memorial in Finchley.
It is her hope to see his name where it rightfully belongs: on a War Memorial in Finchley together with the other 1306 Finchley names.
To help make June's wish come true we need further funding. Can we all help to get the Finchley War Memorial built whilst June, 83, is still here?
There are fewer of us around that remember the war and all the destruction and loss of life. Those of us born before the War are still affected by the loss of our fathers, sons and brothers. Let us remember them in gratitude for the freedom and peace for which they sacrificed their lives.
The brave, courageous serviceman killed whilst on active service is always missed, always remembered with sadness by the family members.
But they are forgotten by society.
C Loveday, 13th July 2017