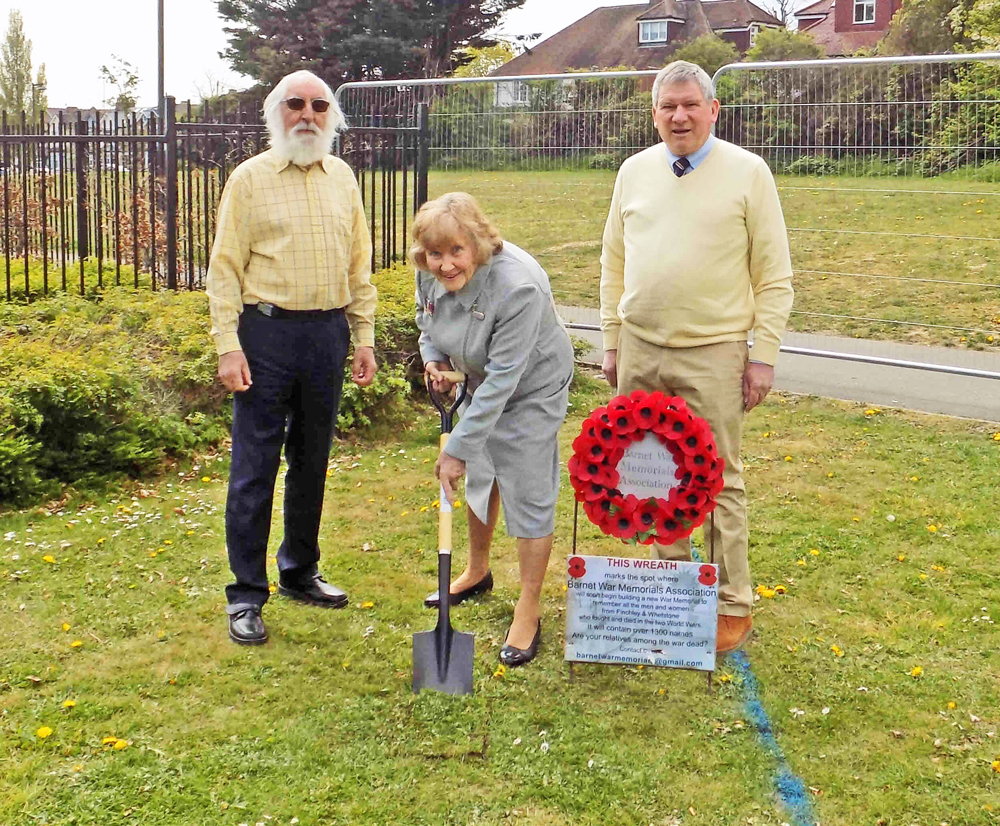 Work Has Started!
The initial works have now begun for the Barnet War Memorial.

Catherine has turned the first sod, pictured with Gerald and Mick and the plant vehicles have arrived and begun the foundation work.

We'll bring you more details and images as they progress ready for it's completion in September 2021.